Everything we do is done with great care and conscientiousness. A web app accessible on all platforms seems to us the best way to prove the concept, and we'll consider other platforms when the time seems right!
Add us to your device homescreen instead.
Once you add us to your homescreen, we're as accessible as any app – with no app to download and install.
Here's how:
For quick, one-tap access, add ThinkWell-LiveWell to your home screen like any other app shortcut or widget. While visiting our website on your device…
Android

Tap the menu button (three vertical dots) in the top right or bottom right, and then select 'Add to homescreen'. You'll be able to enter a name for the shortcut and then Chrome will add it to your home screen.
iPhone, iPad, & iPod Touch (Safari & Chrome)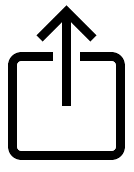 Tap the Share button on the browser's toolbar (it's the rectangle with an arrow pointing upward). You'll find the share button on the bar at the top of the screen on an iPad, and on the bar at the bottom of the screen on an iPhone or iPod Touch. Then, tap the 'Add to Home Screen' icon in the Share menu.
Windows Phone
Tap the More (…) button and tap 'Pin to Start' in the menu that appears.
Chromebook
Select the More (…) button and then click on 'Create shortcut.'
---
For any other type of smartphone or tablet, this is likely an available feature, too. Just open a browser on the device and look in its menu for an option named "Add to home screen", "Share Page With…" or "Pin to home screen."
To remove a website shortcut from your device's home screen, simply long-press the shortcut and remove it like you would any other app icon.