What self-development or therapy approaches do we use, and why?
We best create deep improvement in our lives by working across the emotional, awareness and, ultimately, behavioural levels.
Just as these levels overlap and are interconnected, so a number of proven self-development and therapy techniques clearly overlap and can be 'blended and combined' for a process whose result is 'greater than the sum of the parts'. We call this approach 'Mindfulness & More™'.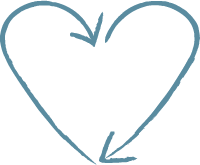 Emotion
If we only accept thoughts or practises at a logical, and not at an emotional level, then we have not embraced them fully. The key to long-lasting change is triggered and embedded at the subconscious level, which is where our emotions reside.
The focused state of relaxation that we achieve through mindfulness is a powerful platform for change – our minds are even proven to physically re-wire when we practise mindfulness regularly. Mindfulness, developed from traditional meditation, is now widely accepted by governmental and business organisations as a tool for general wellbeing, especially to combat stress.
We can take the gradual, non-targeted effect of mindfulness further by sidelining our conscious thinking and 'critical factor' and engaging more directly and actively with our subconscious. Hypnotherapy is increasingly endorsed by governmental health organisations (eg in the US and UK) as an effective approach to resolving numerous issues grounded in our perception of ourselves and the world around us.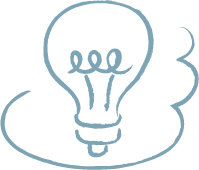 Awareness
Our awareness, or cognition, of our own thinking, or of our perceptions, can be addressed by a number of processes, either through the platform of mindfulness or hypnotherapy (online sessions), or in a fully conscious but focused state (offline exercises).
Cognition, based on the individual identifying, expressing and embracing their own realisations and solutions, is fundamental to thorough change at the awareness level.
NLP (neurolinguistic programming) is woven through the language and narrative structures of the ThinkWell-LiveWell online sessions, triggering response and understanding from the subconscious. There is a crossover of NLP and Cognitive Therapy methods and techniques in both our online sessions and our offline self-help exercises.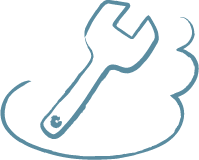 Behaviour
Our end goal, once we are emotionally engaged and aware, is to adopt new behaviour.
We encourage stepping out of the comfort zone by making that challenge attractive to the subconscious in our online sessions. This can be done through 'future projection' techniques often combined with time enjoyably spent in a positive, constructive, dream-like state.
Offline, in a focused but conscious state, we offer numerous self-help techniques common to NLP, CBT (Cognitive Behaviour Therapy) and Coaching. The core of all such exercises is to plan achievable steps towards the goal and to monitor our progress, step by step.
---
The Meditative Self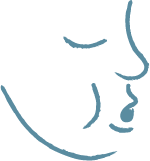 ThinkWell-LiveWell is not just for people who want to address specific issues under the umbrella of 'Well in Body' or 'Well in Mind'. Our 'Well in Spirit' level offers a number of 'contemplative self-development' programmes based on two main approaches:
In our 'Spiritual Retreats' we offer guided meditations on a number of core issues.
In our 'Dream Primers' we use deliberately incomplete metaphors on different themes of self-fulfilment, leaving your subconscious to work on interpreting and progressing those metaphors whenever you choose to take time to dream.