Creative Experiments
What things can you think of that you might try to do now that you would have found challenging before?
Be creative in putting together a list of ten 'experiments' – from as 'simple' to as 'imaginative' as you like!
Select at least three of those ideas that you can actually put into practice, and try to make these three progressively challenging.
Give yourself a date, time and place to make each one happen.
Record how effective each experiment was and what you think you have to work on before the next experiment.
Make sure that these tests are safe for you and others – and have fun!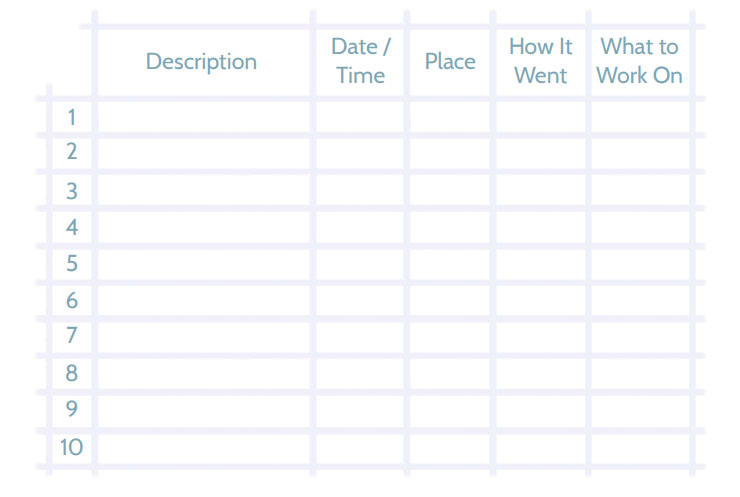 Download PDF of "New Behaviours" Self-Help Exercise