When you Think Well, you Live Well
The more people who invest in this idea, the better the world will be.
That's why we make our 'Well in Spirit' contemplations, meditations and 'dream primers' as accessible as we possibly can – they're not for the few, the converts: they're for anyone – anywhere, any time – to find more balance and harmony in their lives.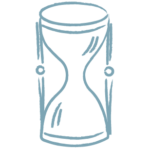 Regain the Moment
It can be difficult to be 'in the moment', in harmony, in balance when time is short and the pressure's on. That's why we offer experiences that will relax you, centre you and restore you – all within just five minutes, wherever you find yourself. Almost like little oases of calm that you can visit easily during your day.
Spiritual Retreats
This is the place to come for 'deeper' thought and contemplation.
The human condition is, at the same time, complex and simple, unpredictable and cyclical. The core themes of all world literature have been one and the same since the beginning of the written word (and, before that, through the oral tradition). Equally, the principles, key discussions and questions of all of the world's known philosophies and religions can be distilled into relatively few core topics.
In a series of contemplative experiences lasting from fifteen to twenty minutes, ThinkWell-LiveWell helps you to relax, focus and reconnect with pragmatic, easily-adoptable messages on these themes, helping you to reabsorb them into your everyday life.
Dream Primers
What wonderful beings we are when we allow ourselves to dream. It's not just 'wishful thinking' – the positive, constructive effects of learning to direct our 'dreamtime' are increasingly researched and understood. And – we're never too old for the pleasure of a bedtime story.
The ThinkWell-LiveWell 'dream primers', guided meditations and narrative metaphors are constructed not only to help you relax deeply or sleep, but also to invite your subconscious to come to the fore and use its own creativity, its connectedness, on your behalf.
---
For Novices and Masters Alike
In the ThinkWell-LiveWell philosophy, accessibility is everything. You don't have to be a Zen master or Professor of Philosophy to relax into and then enjoy these experiences. They're written for continuing levels of discovery and response – the more you listen, the more you may find in them, and the more doors you may find opening.